Set Yourself Free And Get Herbal-Infused Sweet Releaf
Our premise is simple. We make topicals for pain. Our customers tell us it really works!
We believe in the healing power of plants and the body's natural ability to heal itself, especially when paired with the power of magnesium chloride, arnica, and essential oils.
Our cannabis-free topicals for pain are available for purchase nationwide.
If you're looking for Sweet Releaf's cannabis-infused topicals available for purchase at licensed dispensaries and delivery services in California, click here.
Hand-crafted from the start
We started in a grandmother's kitchen combining the best ingredients we could find and perfecting a secret essential oil combination to stimulate the senses. We specifically chose to use CO2 extracted Arnica Oil for pain relief and Zechstein Magnesium Chloride for reducing inflammation along with essential oils for pain. We meant business.
Initially, we only set out to bring some relief to our loved one. Well, we discovered it did more than that. Her pain receded in a big way. Our friends and family raved about it. We decided to call our alchemy in a jar, Sweet Releaf™.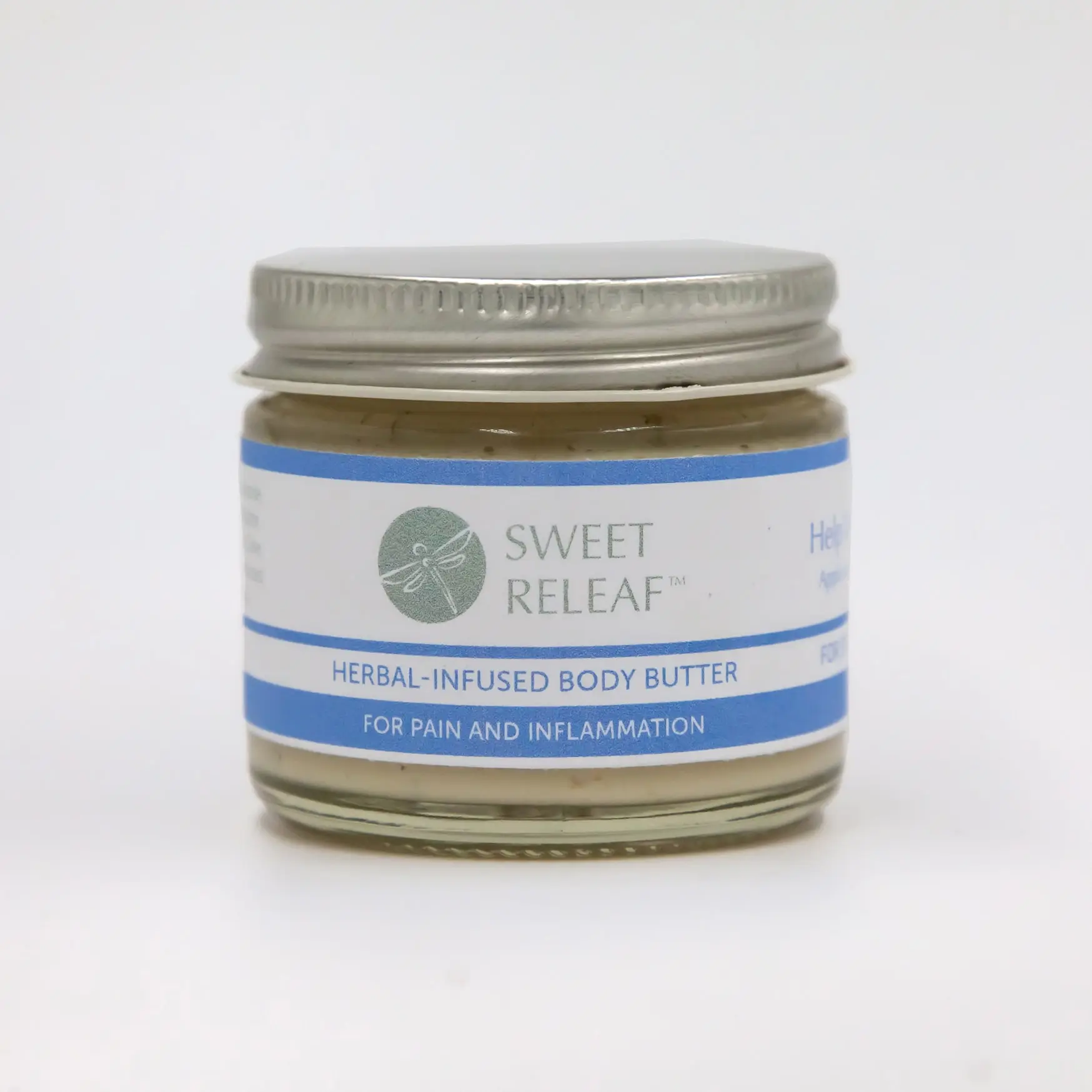 The Best Ingredients for your Body
We use the purest most natural ingredients we can find to put in our products and on our own family's bodies.
Aloe Vera Juice, Shea Butter, Cetearyl Alcohol Cetearyl Glucoside, Coconut Oil, Cocoa Butter, Zechstein Magnesium Chloride, Kokum Butter, Therapeutic Grade Essential Oils (Cinnamon, Sweet Orange, Frankincense, Clove, White Camphor), MCT Oil, Sunflower Lecithin, Benzyl Alcohol, CO2 Extracted Arnica Oil, Sodium Benzoate, Potassium Sorbate, Xanthan Gum, Candelilla.
Need More Potent Pain Relief?
For even more potent pain relief please visit our sister site www.sweetreleaf.com where you will find the best Cannabis-Infused Topicals available for purchase in California.
We have found that adding full spectrum, high THC cannabis makes for even more potent pain relief. Check out our testimonials.